The Consultation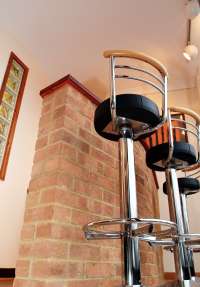 Welcome Pack
You will receive a "Welcome Pack" by post before your first appointment. This will contain all the necessary information about our practice. Please read it carefully and fill in and either return the two questionnaires enclosed or bring them with you to your appointment. This will help us ensure that your first visit runs effortlessly.
New Patient Consultation
Your initial visit will take between 40 and 60 minutes. You will receive a thorough clinical examination of your whole mouth,including teeth, gums, soft tissues, tongue and joints. Additional tests (if required) like x-rays are also included.
All treatments will be fully explained to you. You will be provided with a written estimate of all the costs involved. No treatment will be carried out without your consent or without your knowledge of the exact costs involved. The cost for the initial consultation is £135 for adults and £55 for children under the age of 16 years.
Rest assured that you will only be offered the very highest standard of treatment available.
Register with our practice
Our practice offers private treatment for adults and children.
To apply to register with us please call us on 01753 884211 or fill in the form below.
Please email us at info@gxdentist.co.uk or use the online form below.
Fields in bold are required.